Insurance Agency Miami, FL
NSI Insurance is a leading insurance agency serving Kendall and entire Miami, Florida area. Offering clarity, education, and excellence, we empower you to make confident insurance decisions, so you can save money and gain peace of mind. Your situation is unique, and we don't quit until you have a policy that fits every aspect, keeping you and your budget protected. We are privileged to serve both individuals and businesses, providing access to the exceptional insurance products you deserve. With our location in Kendall, we're easy to find and easier to work with.
we've got you covered
We are an independent insurance company offering access to a full range of personal and commercial insurance policies at affordable rates.
Service Area
We are proud to serve Kendall, Miami and the surrounding area including all of Miami-Dade County.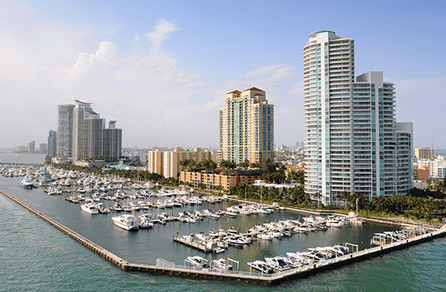 Miami, FL
12001 SW 128 Ct, Ste 210
Miami, FL 33186
Why Choose Us?
Here are just a few reasons our clients trust us as their preferred local insurance agency:
Experienced Founded in 1958, we have years of experience writing a full range of insurance policies. We're a tightly knit team of insurance experts dedicated to surpassing your expectations.
Coverage Options We offer our clients access to a full range of competitive products, including home, auto, business, life insurance, and more.
Dedicated Service We work hard to protect you. You are our priority without exception, and we're with you for the long haul.
Extensive Carrier Network We're privileged to represent the industry's premier top-rated insurance carriers, ensuring our clients can save money and be fully covered with the best options available.
The Advantage of Independence
NSI is an independent insurance agency. Our independent status offers several distinct advantages compared to working with a corporate company:
More Choice We are not limited to a single carrier's products. We offer our clients access to our entire carrier network, providing you with more options to meet your needs.
Competitive Rates We can help you find and compare policies from multiple carriers so you can get the best possible rate for the coverage you need.
Discounts While a corporate insurance company may not be quick to note all of the discounts available to you, we can work on your behalf to identify opportunities to save and present you with all of your options.
Personalized Service We'll work closely with you to understand your unique needs and explain your coverage options. We often form long-term relationships with our clients, always ready to serve.
Community We have served Miami for over 20 years. We are active in the local community and understand the unique needs of both businesses and individuals in the area.